The Best of Tallahassee, Florida
Evergreens at Mahan is situated in an ideal location in Leon County, giving you easy access to a wide variety of diverse restaurants, convenient shopping destinations, and unique entertainment venues. You'll also be just minutes from Cascades Park, educational institutions like Florida State University, and employers like Amazon. Take your time exploring your new neighborhood – you'll be sure to find something new and exciting.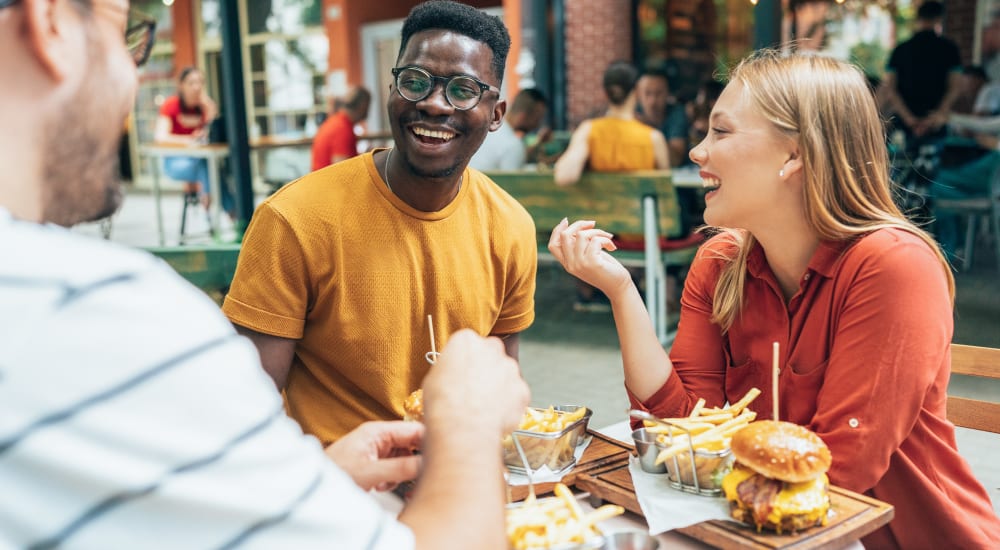 Get to Know Your World
Your home at Evergreens at Mahan lets you take advantage of the best Tallahassee has to offer.
Start your day off by picking up your groceries at Publix Super Market or Costco, then run the rest of your errands at Governor's Square Mall. After a quick bite to eat at Texas Roadhouse or Carrabba's Italian Grill, take a moment to zip line thru the mossy oaks at the Tallahassee Jr. Museum. In the evening, grab some friends for drinks and appetizers at the rooftop bar at Eve on Adams in the DoubleTree and enjoy the spectacular view of Downtown.
The world is your oyster when you're living at Evergreens at Mahan.
Eat +
Drink
Chuck's Fish Tallahassee
Charlie Park
Bella Bella
BJ's Restaurant & Brewhouse
Eve on Adams
Table 23
Play +
Explore
Tom Brown Park
Cascades Park
J.R. Alford Greenway
District 850
Fire Betty's Arcade Bar
Urban Air Trampoline & Adventure Park
Shopping + Entertainment
Oyster City Brewing Company
Brass Tap Tallahassee
Governor's Square Mall
CMX Theater
Costco Wholesale
Bass Pro Shop
Employers + Education
Amazon 
Tallahassee Memorial Hospital
HCA Florida Capital Hospital
Leon High School
Florida State University
Florida A&M University