The Best of Madison, Alabama
The Station at Clift Farm is situated in an ideal location, giving you easy access to a wide variety of diverse restaurants, convenient shopping destinations, and unique entertainment venues. You'll also be just minutes from Creekwood Park, educational institutions like The University of Alabama in Huntsville, and employers like Madison Hospital. Take your time exploring your new neighborhood – you'll be sure to find something new and exciting.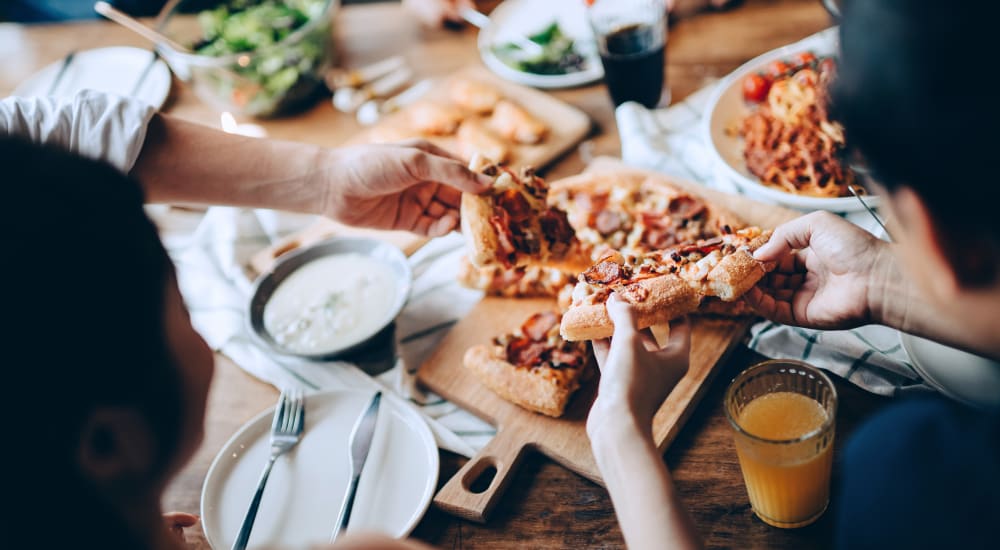 Get to Know Your World
Your home at The Station at Clift Farm lets you take advantage of the best Madison has to offer.
Start your day off by picking up your groceries at Publix or Kroger, then run the rest of your errands at The Shoppes of Madison or Westside Centre. After a quick bite to eat at I Love Sushi Japanese Cuisine or Metro Diner, take a moment to admire the nature and history at Rainbow Mountain Trail, or see a movie at Cineplanet 15. In the evening, grab some friends for some delicious Korean barbecue at StoneAge Korean BBQ 2.
The world is your oyster when you're living at The Station at Clift Farm.
Resident Perk Card Businesses
One of our biggest amenities is our Clift Farm Pass, which gives our residents exclusive discounts at the businesses in our community. Review through the list below to find out more about some of our savings. To find out more, please call our office at (256) 812-5438.
Eat +
Drink
Jonathan's Grille
I Love Sushi Japanese Cuisine
White Bison Coffee
StoneAge Korean BBQ 2
Las Trojas Cantina
Metro Diner
​
Play +
Explore
Rainbow Mountain Trail
Creekwood Park
U.S. Space & Rocket Center
Point Mallard Park
Cineplanet 15
Theatre Huntsville
​
Shopping + Entertainment
Publix
Kroger
Clift Farm
The Shoppes of Madison
Westside Centre
Parkway Place

Employers + Education
Calhoun Community College
The University of Alabama in Huntsville
Faulkner University
Ross Medical Education Center
Madison Hospital
Durham Orthodontics